Parveen Babi's beach-kissing flat is up for sale and rent, but no takers yet – Exclusive | Hindi Movie News
Parveen Babi
passed away on January 20, 2005- but even 17 years down the line, her Mumbai flat wears a deserted look. As you read this, we hear that brokers are frantically trying to get the flat sold or rented out but no party has shown any significant interest yet.
The flat in question is on the 7th floor of Riviera Building in Mumbai's Juhu locality, where Parveen was found dead. It is the building kissing the famous Juhu beach. It is a terrace flat. A source says, "The flat is not only up for sale but rent as well. It is being quoted at Rs 15 crore for outright purchase/ a monthly rent of Rs 4 lakh."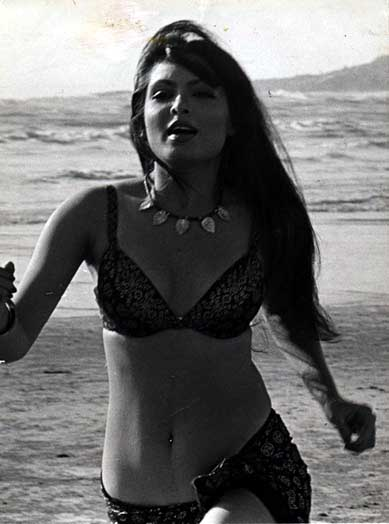 A certain Jitendra is said to be coordinating with the brokers. It is not yet clear if he's the owner of the flat because the name plate in the building's lobby still bears the name, Parveen Babi- while on the other hand, the flat's door says 'Parveen Babi's Charitable Trust'. Adds the source, "A lot of work is going on in the flat, it seems. Apparently, the flat is being spruced up."
A certain tenant, Agarwal, was living in the flat in 2014 but he ran into trouble when he was accused of using it for commercial purposes. Subsequently, in fact almost immediately, Agarwal who was staying in Parveen's flat with his family, was then asked to evict the house.

So what's the caveat, now? The source reveals, "People who come there to see the flat are either unaware that they are being brought up to Parveen Babi's flat or they feel sort of weird when they realise it there. It is really strange that such thoughts should cross people's minds as Parveen Babi died a natural death, owing to acute schizophrenia followed by multiple organ failure. "Perhaps the thought that she was found four days after her death in the Riviera flat has made the people feel uncomfortable with the idea of moving into it."
The caveat perhaps comes here. About 2 weeks ago, Advocate Ameet Mehta had accompanied a client, who was interested to stay there. When contacted, Mehta said, "It is not clear who is going to allocate the title of the flat to the buyer."