Strong, real, imperfect: Is OTT redefining female characters? | Hindi Movie News
Kate Winslet's scruffy, vaping detective in Mare Of Easttown went on to become one of the most-talked-about characters on OTT last year. The actress attributed the success of the series to viewers, who are 'starved' of shows that realistically portray women and their bodies. She revealed in an interview that she was fascinated with people falling in love with a wildly flawed, messy, broken, fragmented, difficult woman. The moral ambiguity of Jennifer Aniston's Alex Levy in The Morning Show was equally intriguing. Are women-fronted stories on streaming platforms increasingly straying from the conventional perceptions, even in India? Do women no longer need to be good or bad, victims or warriors, in order to be leading ladies?
'OTT has created space for full-fledged female characters'

It is not that Shefali Shah hasn't impressed us with her performances on the big screen for years, but today, she is among those actresses who are setting the OTT space on fire. The digital space has changed the course of her career. She says, "OTT has definitely changed the game for me. Unfortunately, a lot of heroines were accessories in films before. On OTT, there are full-fledged female characters. They are not just fillers for a project around the main hero. Shefali adds, "Characters are now written for women of all ages. In commercial cinema, the shelf life of women for lead roles used to be between 18 and 25 years. Uske baad seedha maa bana do. Like in real life, even in cinema women would be recognised by the relationship they had with the key people. Mera role kya hai? Iski maa ka role hai, uski behen ka role hai. Woh sab relationships hai. Mera role kya hai? It's ridiculous and changing finally."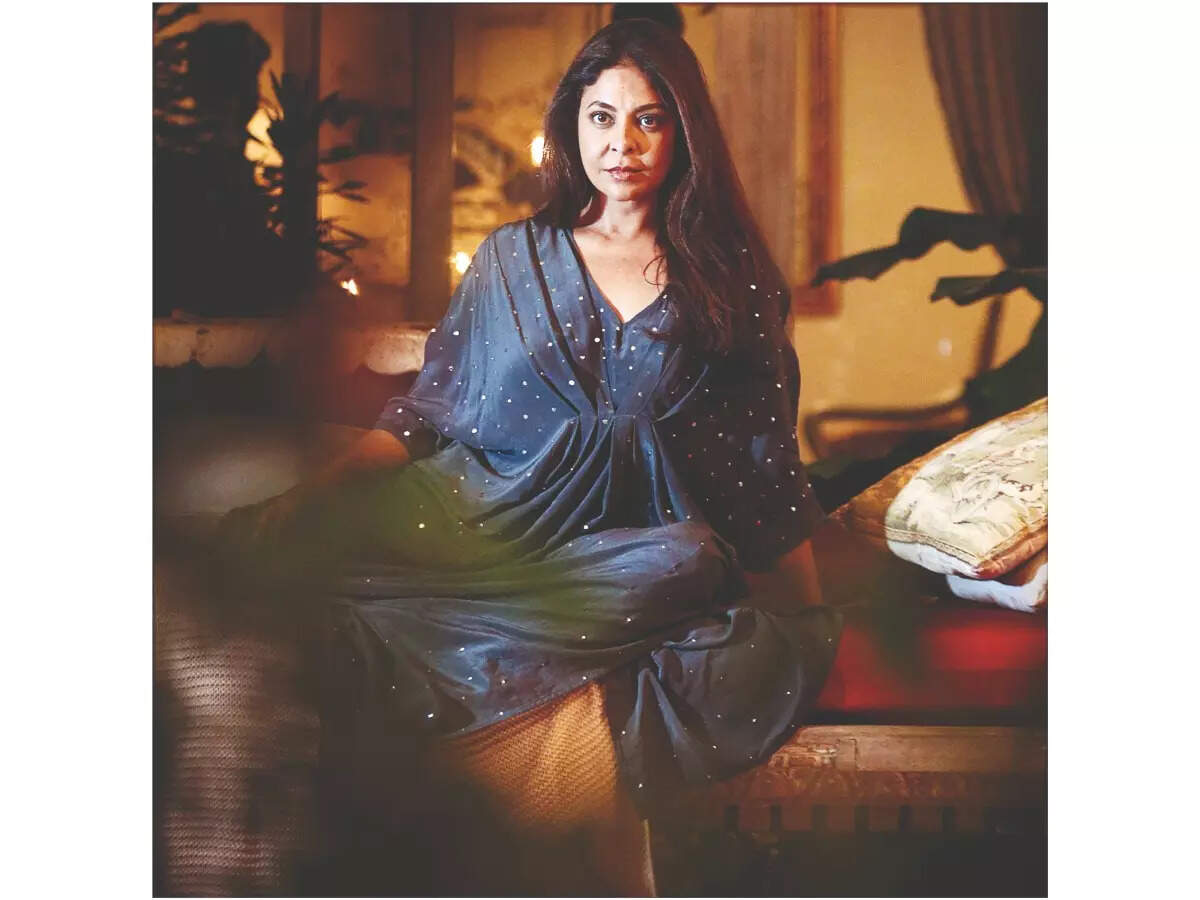 'In the '90s, actresses had to portray a glam & dainty image before landing a substantial role'

Raveena Tandon, the quintessential 'sheher ki ladki' of Bollywood in the '90s, made her OTT debut and a powerful comeback to acting with the web series Aranyak. The whodunit set in the hills showed the actress in a completely different light. But why didn't Bollywood trust her more often with such roles? Raveena says, "The film industry is evolving, and female-led stories have found a home today, on streaming platforms and in Bollywood as well. If you look at the 90s and early 2000s, actresses had to portray a glam and dainty image for years before landing a role that would actually do justice to their acting prowess, but with streaming platforms, that gap has bridged. The streaming space definitely allows for more freedom to explore and tell more nuanced female-led stories." She further adds, "My character in the series – Kasturi Dogra is one of the main reasons why I chose Aranyak for my streaming debut. She is a strong, ambitious cop, but not perfect. Aranyak and many other stories today are those of real, strong, imperfect women that deserve to be told."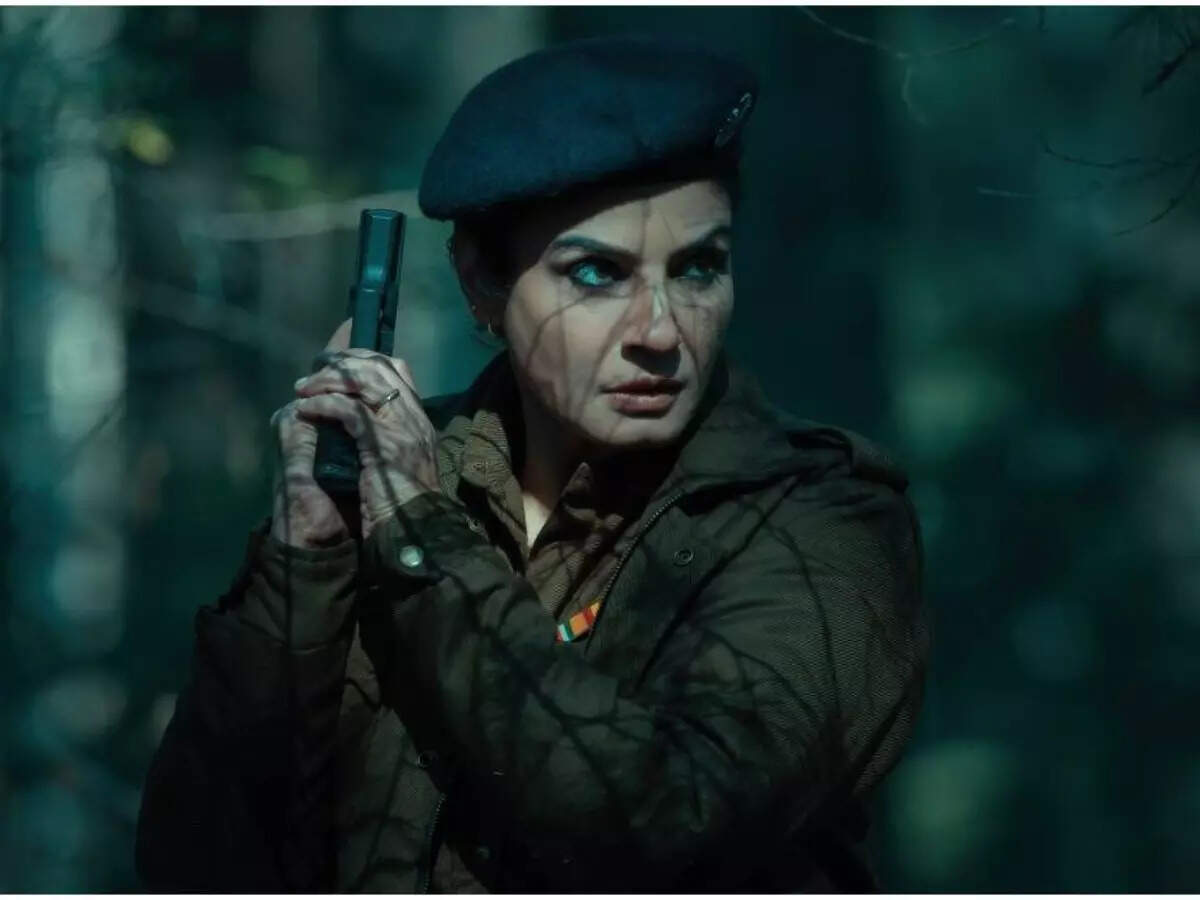 'We can now write stories of fierce, independent, imperfect women'

Screenwriter Kanika Dhillon (Haseen Dillruba) agrees that OTT has changed the game for female characters. She says, "OTT is definitely giving a medium to storytellers where we don't need to portray unidimensional women, or women as a subplot to the men. We can write them as 'leading ladies' in the true sense. Historically, the term leading lady is used for a female actor paired opposite the male actor leading the story, however, small or insignificant the role, as long as there is a romantic angle. But I am glad, we can now write stories of fierce, independent, imperfect women who truly lead stories and carry the project on their shoulders." Speaking of the business and creative point of view, she explains, "OTT has a major role in providing the platform that can make these female stories economically viable, give them reach and an audience, at par with a male leading the story. When I write for OTT, I am unfettered by the norm, historical patterns, and market diktats, compared to other mediums. So yes, I can definitely have my women go the Madonna route. As she says, 'I am tough, I am ambitious, I know what I want and if that makes me a b***h, okay!' Rather than a coy, demure, lovable 'Hindi film heroine'! And with this kind of an attitude, I can write my characters without adhering to stereotypes of a certain approved look and standard of beauty or behaviour.
'OTT has more women in positions of power so that helps in getting nuanced female stories across'

Renuka Shahane wrote and directed Tribhanga, a film that follows warring women from a dysfunctional family, starring Kajol, Tanvi Azmi and Mithila Palkar. As a writer and director, she says, "I couldn't get my mind out of Mare Of Easttown. OTT allows you the space and possibility for nuance. When you go to a theatre to watch a film, the idea is to get entertained. There is nothing wrong with that, but it keeps you from having certain emotional experiences. OTT exposes you to global content, so you also feel compelled to follow your conviction. I wanted to do this (what I did with Tribhanga) for a long time on the big screen but didn't take the risk. With prominent female actors like Deepika Padukone, Kangana Ranaut, Priyanka Chopra or Alia Bhatt becoming producers, more incredible female stories will find a voice. OTT has started that revolution of sorts. There is space for all genders and ages, which is rare in films. I liked Fleabag and the female characters in Bombay Begums, and even the tone and humour of Sumukhi Suresh's Pushpavalli. OTT has a lot more women in positions of power so that helps for sure in getting nuanced female stories across."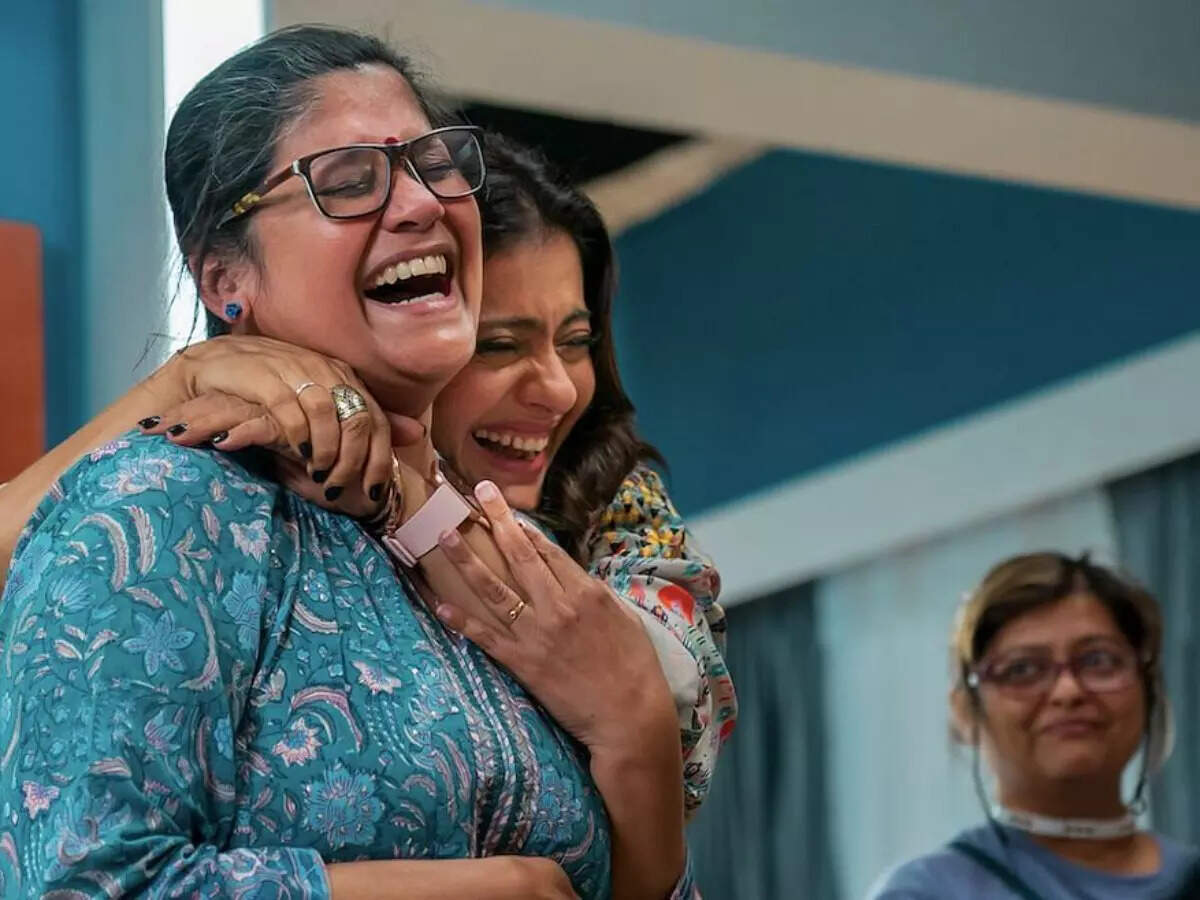 'Non-lead female characters are reduced to 'heroine ki dost' or 'hero ki behen' on the big screen'

Aahana Kumra says that OTT is a breath of fresh air for female artistes. She says, "It has given us a voice. Non-lead female characters are simply reduced to heroine ki dost or hero ki behen in films. If you turn 40 or 50, you will end up playing a mom-in-law in TV serials doing kitchen politics. OTT has ensured that stories are far more powerful now. Thanks to these platforms across languages, incredible female roles are now being written across the globe. I don't need to wear layers of makeup and look pretty always. I can look realistic." She adds, "Of course, there have been some powerful female characters in films in the past as well. I can't deny that, but they are more relatable now. Shefali Shah in Delhi Crime, Konkona Sensharma in the short Geeli Pucchi (part of the anthology Ajeeb Dastaan) were incredibly realistic. I just hope we don't get stuck in the loop of star-driven culture that plagued our films before. I hope the digital platforms don't go that road as I am getting an inkling of that already."
Tamannaah Bhatia believes that OTT has helped us shed our inhibitions as a society to a huge extent. She shares, "The digital space is breaking stereotypes for sure! Now we can pick roles without thinking log kya sochenge. That time of finding the courage to play a hatke part is long gone. Hatke roles are the real parts today."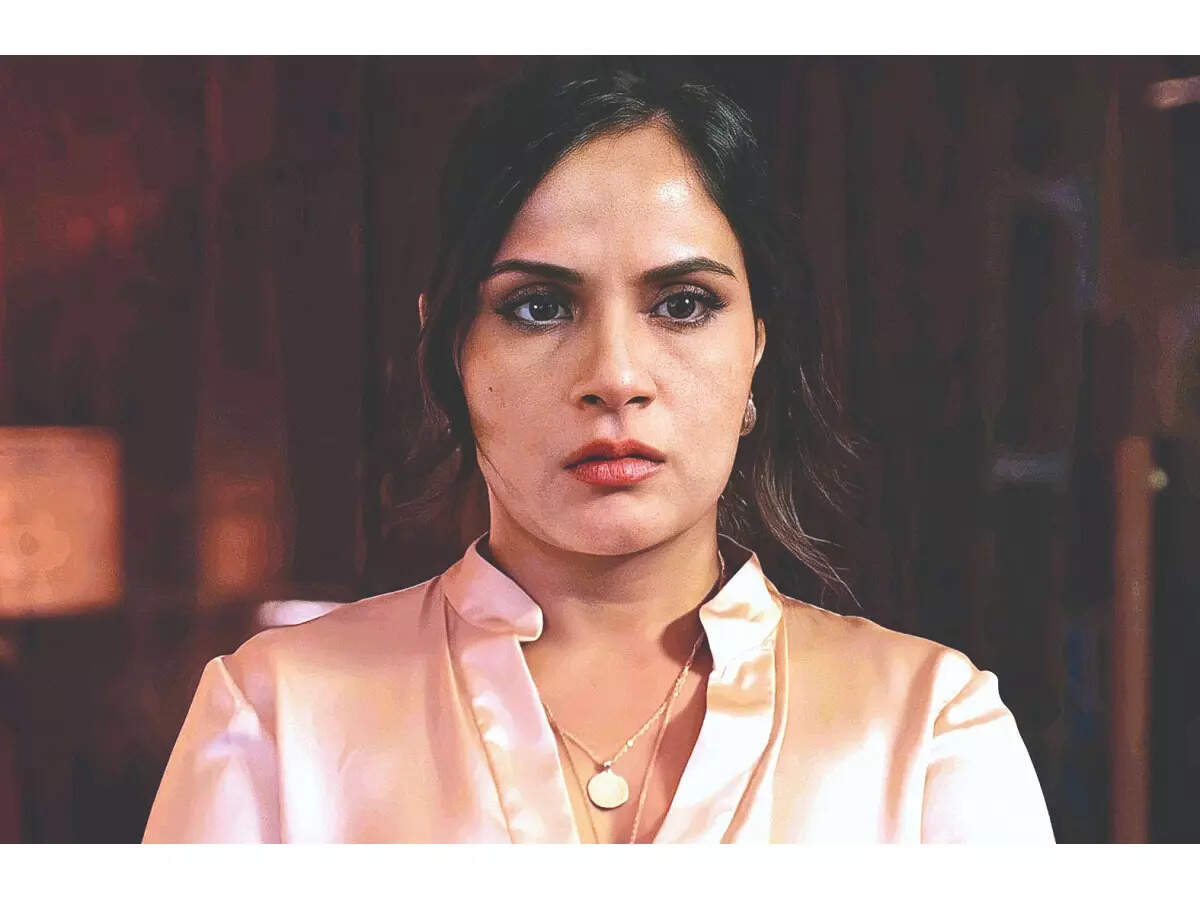 'It's not right to presume that all theatrical films presented only a safe view of women'

Richa Chadha has a different point of view. She points out, "It's a myth to presume that all theatrical films presented only a safe, domesticated or conventional view of women. In Gangs of Wasseypur, Fukrey and Masaan, I played three very distinct female characters and I stand on the shoulders of female actors that routinely broke the mould. Films, too, have for long, given room to women for nuance. So, it is a myth to presume that with the coming of OTT, all female characters are relatable, unconventional. Are writers taking more chances? Yes. We have several better, greyer parts for women now, and they're excelling in them, but that doesn't mean we don't still operate within stereotypes. My character Zarina Malik was a survivor in Inside Edge. But true change will happen if the narrative and marketing choices also rid themselves of the male gaze, or at least expand that. Generalisation is a problem. Good, bad, nuance exists in both film and OTT."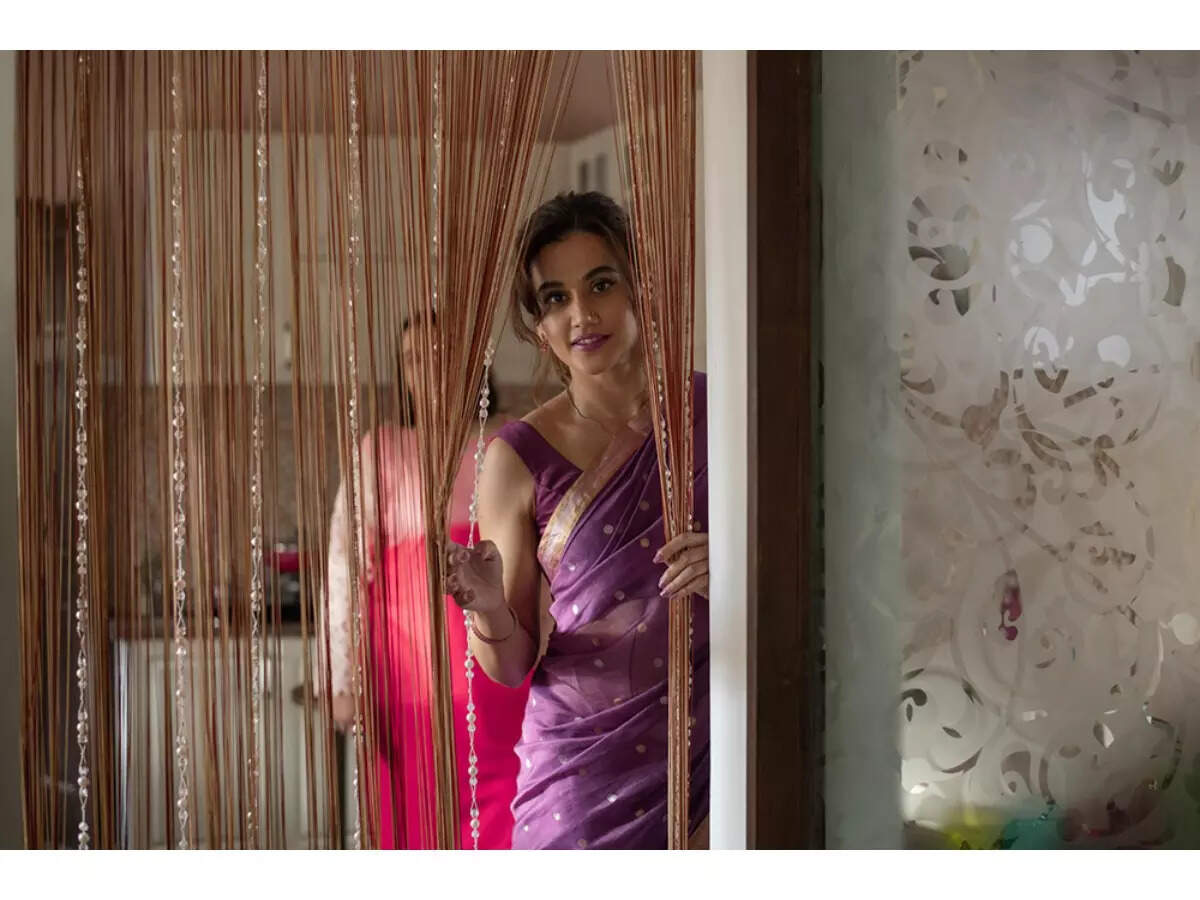 The depiction of women on OTT is the closest to reality we have ever seen

Known for depicting some powerful and diverse roles in her career, Taapsee Pannu minces no words. She says, "The depiction of women on OTT is the closest to reality we have ever seen. Whenever you have seen female theatrical representation, it is always based on what will be accepted or approved of by the masses. OTT does not carry that weight of expectations or business. It's about the content, watch it if you like it or don't click on it, if you don't want to. There is not much moral baggage or obligation that needs to be met in storytelling. I loved Huma Qureshi in Maharani, Samantha Ruth Prabhu in The Family Man (season 2). Sanya Malhotra, who essayed the role of a young widow who's unable to feel or voice her grief in Pagglait was outstanding. That was such nuanced writing. I am so glad Sanya is getting her due now."
OTT allows you to make more complex and interesting choices

Speaking of entering the clutter-breaking phase, who better than Konkona Sensharma to make a valid point? The actress won awards and accolades for her performance as a queer woman belonging to the Dalit community in Neeraj Ghaywan's short Geeli Pucchi. She said, "I come from a privileged background, so to embody different facets of this character was tough. She was so removed from me. As a woman, it's great to be able to play a part where there are various identities operating at the same time. I am a Bengali, a woman, a mother, an Indian, an atheist — we have many identities within us, and this role allowed these identities to deal with each other. OTT allows you to make more complex and interesting choices."